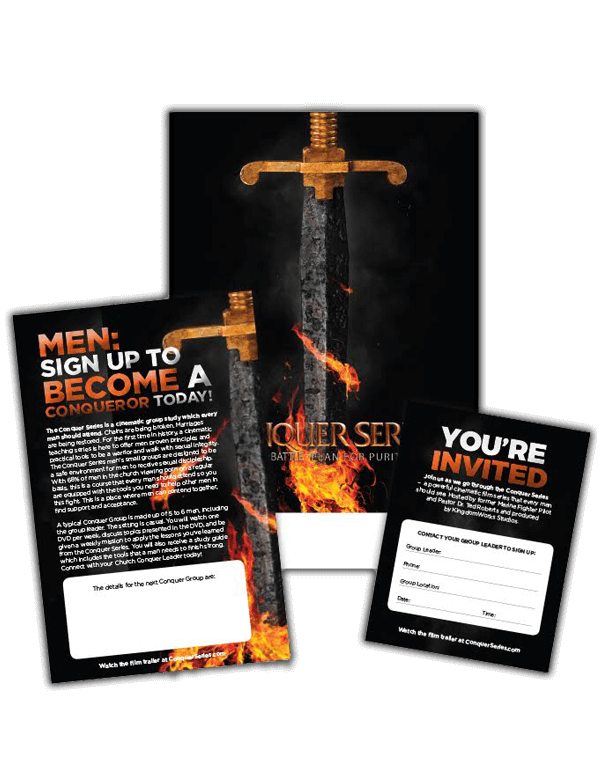 Conquer Series Promotional Kit
$35.00
The Conquer Series Promotional Kit contains everything you need to get started promoting the Conquer Series in your church and ensure that you get a great turn out when you launch. The Promotional Kit includes:
100 Bulletin Inserts that are designed to fit perfectly inside of your church bulletin and are an ideal way to get the message of your Conquer Group out to your entire congregation.
20 Invite Cards that will help you, your church leadership, or previous Conquer Group attendees to personally invite other men to your next Conquer Group.
3 Posters that are ideal for putting on your Church bulletin board, walls, and men's bathroom door.
Frequently bought together
We think you'll love this...
Frequently asked questions
How much does Soul Refiner cost?
Do I have to sign a long-term contract?
Can we purchase just one class?
Will I get access to the other classes?