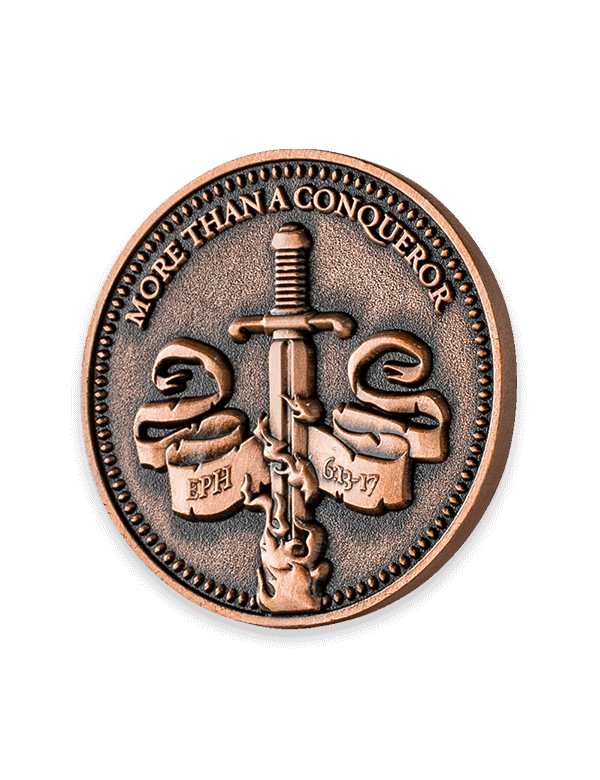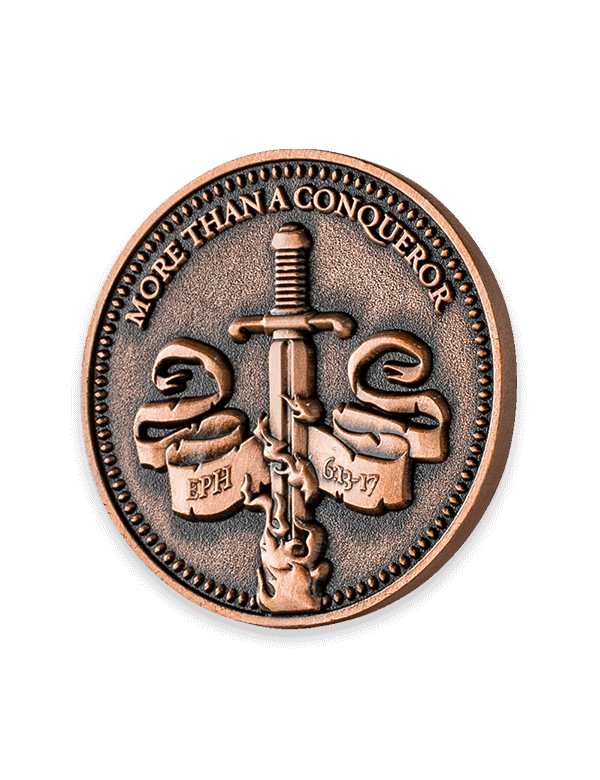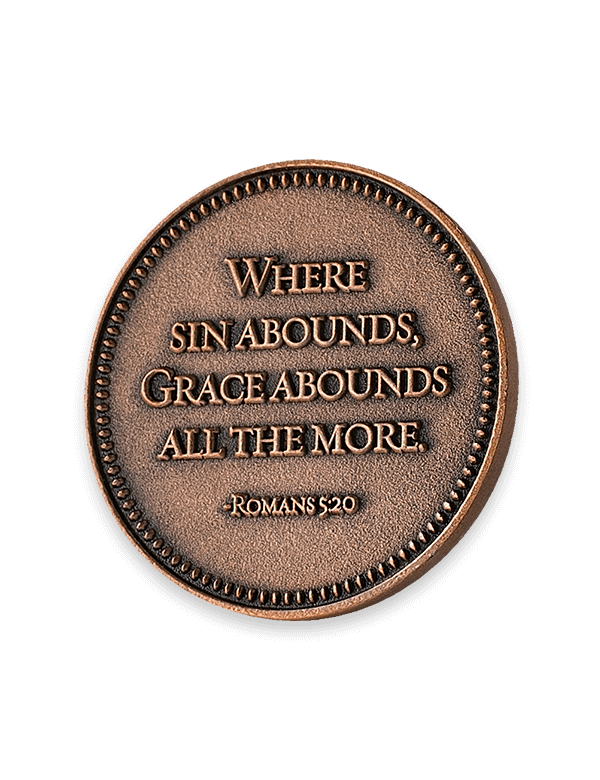 Conquer Coin
$8.00
The commemorative Conquer Coin is the perfect way to recognize the men in your group on the final night of the Conquer Series. This is more than a challenge coin.
The Conquer Coin has been forged through fire, the heat burning away impurities in the metal. This symbolizes the journey men go through in the Conquer Series. The dots around the circle of the Conquer Coin are a reminder of the community you now have with the men in your group and the connection you share with the Conquer movement around the world. The front of the coin depicts the Conquer Series sword and flame with the text, "More Than A Conqueror" with the bible verse Ephesians 6:13-17 to remind men of their new identity in Christ. The back of the coin is a reminder of God's relentless Grace, with Romans 5:20, "Where Sin Abounds, Grace abounds all the more."
Order these coins for the men in your Conquer Group or as a token of your personal journey.
Frequently bought together
We think you'll love this...
Frequently asked questions
How much does Soul Refiner cost?
Do I have to sign a long-term contract?
Can we purchase just one class?
Will I get access to the other classes?