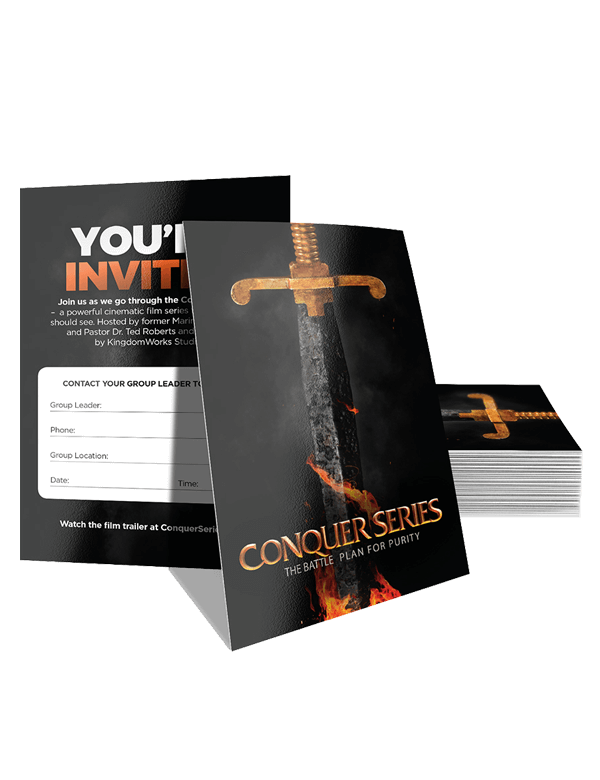 Conquer Series Invite Cards
$15.00
The majority of men attend a Conquer Group because they have received a personal invitation. These invite cards will help you, your church leadership, or previous Conquer Group attendees to personally invite other men to your next Conquer Group. They include:
A space on the back for you to write your Conquer Group contact details
High quality, attention grabbing artwork.
Size 5-3/4" x 4-3/8"
Availables in quantities of 20
Frequently bought together
We think you'll love this...
Frequently asked questions
How much does Soul Refiner cost?
Do I have to sign a long-term contract?
Can we purchase just one class?
Will I get access to the other classes?